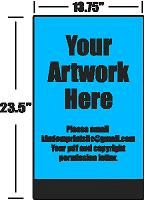 All Special Requests
Any Print you need, that is available at JW.ORG we can print. Use this option if you did not see what you need, and it is available at JW.ORG.
If you would like to see sample pictures before you purchase just email your files, and copyright permission letter to kingdomprintsllc@gmail.com. We will then send you a copy of what your poster print will look like.

For other pdf or jpeg images please email us and we will see if we can assist.
Thank you, and we look forward to assisting you!