Black Sintra Poster Board- Horizontal Tabletop Size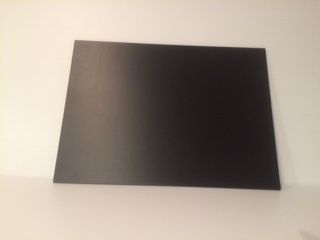 Black Sintra Poster Board- Horizontal Tabletop Size
Black Sintra Poster Board: Dimensions 14.5 inch tall by 20 inch long by 1/4 inch deep. Other sizes can be requested, for a quote email us at Kingdomprintsllc@gmail.com.
This product is the same type as your Literature Cart board , except it is the Horizontal size. You do not need this for the Standup Display since the plastic pocket will hold the print upright. However if you want to set your print on your table this should work well for that.
Tabletop Black Sintra Board: Size 20 inch by 14.5 inch by 1/4 inch.